DON'T EVEN THINK ABOUT SENDING AN EMAIL TO YOUR BOSS ASKING TO WORK FROM HOME UNTIL YOU'VE READ THIS!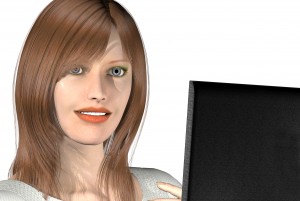 Below are 10 steps you need to take before you ask if you can work from home. These steps are proven to be successful => they have been tried and tested and they work.  If you want to get your boss to agree to you working from home, start with these 10 simple steps to ensure your success.
#1 Be clear about the reason you want to work from home. Knowing your "why" is what will give you the determination to ask the work from home question.
#2 Get to know what's really involved first! Get a thorough understanding of what's involved with working from home.  Do you know all the positives as well as the negatives associated with working from home?
#3 Personality Check – do you have the right personality to work from home? To be successful you need to have the essential personality characteristics — are you ethical, focussed and motivated?
#4 Do you have the tools you need to work from home? >> Do you know what set-up, tools and technology you'll need to successfully do your job from home?
#5 Does Your Boss Trust You? It's important that your boss trusts you.  What are you doing to show your boss that you can be trusted to work remotely from home?
#6 Detail How You Will Perform Your Role From Home?
#7 What's In It for Your Boss? How will you working from home impact positively on your boss' reputation? Be ready to communicate the positives and benefits to your boss and the company as a whole!
#8 Prepare yourself to handle the objections your boss will raise to your idea of working from home.
#9 Present Your Work from Home Proposal >> Ask the question!   Remember, to tailor your proposal to suit your boss' style.
#10 Be willing to offer a trial period or project. Try for one project first or a limited time like 3 weeks, to prove you can work from home effectively.
Want to know how to ask your boss how to work from home and succeed?
Click here for our step by step system that helped us start working from home.