Do you find yourself repeating the same information to different individuals?
Is there confusion about who's doing what in your virtual project?  You talk to one person and they think the "other person" is doing it.
Do you have trouble locating your documents, and then when you finally find what you want >> you're not sure if it's the latest version!
Do you sometimes think you've told someone something, only to find out they don't know what the heck you're talking about!
When a key player is no longer working with your online business, do you spend hours re-explaining your systems or retraining a replacement
Warning >>> your virtual business could be losing money, valuable information and paying thousands of dollars in unnecessary retraining and rework!!
In a virtual, online working environment there is a special need for the skills and on-going learnings of the organisation to be captured and retained.  Especially when individuals are often working across different time zones.
Having information systems in place in ANY work environment is absolutely essential to the success and smooth operation of a business.  In a typical work environment, people will see each other face-to-face, share information freely when they meet at the water cooler or when they head out together for a business lunch.
However, in a virtual work environment when you are not having that daily, face-to-face interaction, systems become even more important.
Your virtual team needs to have established systems and processes in place that will ensure when an individual team member discovers valuable information about her tasks, client information, areas  for system improvement, changes to processes etc. – then other team members can be updated and informed regardless of what time, or what place they are working from.
Here's 4 important ways to make sure you capture and retain information across your entire virtual team…
#1 Establish An Online "Real Time" Collaborative Information Portal For Your Team
There are hundreds of systems available online.  Do your research – find a tool that suits your business size, style and structure.   Take advantage of trial offers to make sure they work for your business . Read the rest of this entry »
Right now, for just a moment, stop working and take a look around you?   Where are you right now?  Right now, what can you see, what are your surroundings?  Are you inspired?
If you're not in an inspiring environment right now, what's stopping you?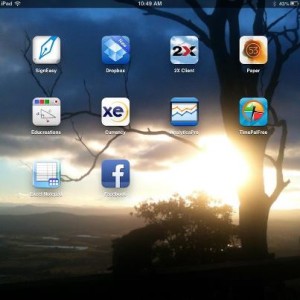 With the freedom of working in your environment of choice, you have the power to make every day new, inspirational and exciting. The introduction of mobile applications has made connecting where and when you want even easier and fun.
Working virtually is becoming easier and easier every day. We have been working online from home (and other locations) for over 10 years now.  We've been enjoying the freedoms of working while traveling and the wonderful blessing of not being tied to a desk.   Are you taking full advantage of the mobile applications especially designed with mobile virtual workers in mind?
Here are 10 of the many mobile apps that we use in our day-to-day online work lifestyle. Enjoy working virtual, embrace the benefits and have fun! Read the rest of this entry »
Are you a virtual business owner, or virtual team leader who uses the services of a virtual assistant?  Or are you, yourself a virtual assistant operating your own business?   The question of whether a virtual assistant is an employee or not seems to generate some passionate comments from those working in the industry – and this very topic has inspired this article!
What do you think?  Is a virtual assistant an employee or not?
Yes or No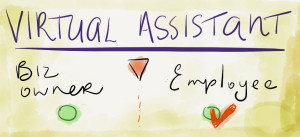 The Virtual Assistant as a Business Owner
Put simply a virtual assistant that operates as their own business entity is not an employee. So why does the question arise?  Is it because of the administrative nature of the services being provided? Some virtual assistants actually find themselves being treated like an employee.   How does this happen and what can be done about it? Read the rest of this entry »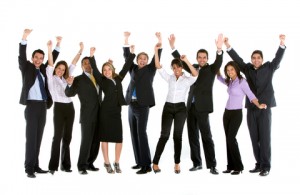 Want to introduce an exciting and fun team building activity to your virtual team?  Or looking for a way to celebrate your success with your virtual business clients located in various locations around the world?
If you feel you don't have time to organise it, then hire a virtual assistant to take care of the details for you!
Host an online virtual office "Happy Hour"
Motivate your remote virtual team to achieve even greater successes in the future
Recognise and reward your virtual team for their efforts,  support and commitment
Provide an opportunity for a fun virtual team building activity
Here's how you can put your virtual office "happy hour" together.
#1 Schedule a time and book your online conferencing room for the "happy hour". 
Take into consideration that people will be in different time zones.  Do your research first to make sure you host your online happy hour at a suitable time.    For one hour arrange for your virtual team to take "time out".    "Turn off" your systems and give your remote team permission to have fun and celebrate!
#2 Arrange a gift basket or hamper (in advance) for each of your virtual team or clients.
Send the hamper along with an invitation to join you for the virtual team "happy hour".   There are hundreds of ideas to choose from.  Food or Wine hampers are a great idea for this kind of occasion!  Depending on your team structure and the size of your team select a gift that suits your budget and virtual office culture.  When selecting suitable gifts, keep in mind the culture of individuals located in different parts of the world.
#3 Prepare a motivating photo or video presentation highlighting the event or project you want to celebrate.
Use moving music and quotes to inspire the team. Animoto is a great online tool you can use to create inspiring videos very quickly.   Make sure you include photos of the individuals participating in your virtual team "happy hour" celebration.  Everybody will be eagerly watching, waiting for their face to appear in the video presentation. Read the rest of this entry »
10 tips to make sure you get the holiday you deserve!
Looking to hire some extra support online while you take a break away from the desk?   Great idea!  Here are 10 tips to make sure your hiring experience doesn't  turn your holiday into a disaster …
Thinking about starting your own business as an online secretary? 
Looking for a better work/life balance with the option of working from home? Looking to supplement your income with alternative online work?  Want to have the satisfaction and freedom of running your own online administrative assistant business?
If you're looking to take your existing professional administrative assistant skills to the online market, you may being asking questions  like "where do I start, where do I find work as an online secretary, can I really earn a legitimate income from online work and how much can I earn working online? "
To give you an overview of what's involved in working online here are …
11 things for you to consider when setting up your business as an online secretary …
#1 Research the specific skills and services that in demand and what companies/businesses are demanding those services.
#2 Decide on what niche services you will be offering how you will meet the demand
#3 Check what government legislation you will need to comply with.  This can be different depending on what country you're living in.
#4 Establish how much you want to make from your business
#5 Get professional advice/training in the areas where you require more support or improved skills.  Find out the quickest and most efficient way to get where you want to be
#6 Prepare your business plan – including your financial plan, service and pricing structure and marketing plan Read the rest of this entry »
14 things you'll need to work and travel – easy but essential!
I recently had an email from a friend who is planning to live in South America.  Her plan is to work virtually and travel at the same time.  This is what she said in her email … (personal details removed
"I really need to do something where I can work online, one thing that scares me the most, is the technical set-up I'll need.   I know you guys are the go-to people for that.  Can you help me?   Jessica
Working virtually is one way you can enjoy the travel and work lifestyle.  Sometimes referred to the "laptop lifestyle".  We recently headed off on another overseas adventure!  We wanted to stay in touch with our team and clients so needed to make sure we had everything we needed to keep things running smoothly while we were away (sometimes in places with no internet access).
You could just pack-up the laptop and call it ready, but we do remember our first overseas trip and how unprepared we were.  Taking the laptop was not enough and we wasted so much time finding solutions and keeping our projects and communications seamless.  So save yourself the time and effort and learn from our experience traveling and working at the same time.
If you're planning to work online and travel, here is an easy to use checklist to help you get into your work and travel lifestyle without the mistakes we made when we first started out.
#1 __Check the availability and quality of internet access in the countries you're planning to visit.  Pay particular attention to your accommodation and be sure you'll have access to the internet from your room if necessary.
#2__Laptop + charger (and mobile devices) – long battery life is an added advantage
#3__High quality Earphones/microphone – you especially need these when you're  conferencing with clients or colleagues, or just need to drown out the bustling noise that some cities generate.
#4__International electrical adapter
#5__Email set-up – needs to be "seamless" so that your email files/systems are not affected.  Set up like you're logging in from your usual working office.
#6__ Access to your email history and address book
#7__ Back-up device to access internet where WIFI is not available
Do you dream about the "work from home" lifestyle, without the daily grind of commuting to work?  Are you depressed and tired because your work seems to dominate your life and you just know working from home will give you a better work/life balance?
Do you want to keep your career while having flexible work options and time to spend with loved ones and family?
Do you just want to show up for work in your PJ's?
If you answered "YES" to these questions, you may be ready to ask your boss if you can start working from home.  But before you rush in and ask the question, or send  in an ill-prepared email that will only annoy your boss and team,  take the quiz below to see if you are REALLY ready to start working from home?
Team Building slideshow to share with your Virtual Team
Remind each and every member of your remote team, working virtually (sometimes in an office on their own)  that they are a valued member of a worldwide team of people.
All working together towards one vision.
These are our top 10 picks for motivational team building quotes.
Share the slideshow with your virtual team >>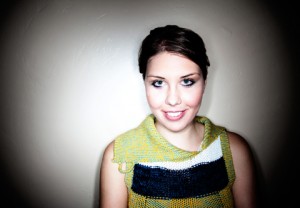 Most virtual assistants (especially new start-up online assistants) are looking for new ways to attract businesses looking for virtual assistant services. One way to get businesses and new clients to start calling you for your virtual services is to be an established name or expert in the industry. But how do you do that? Want to know how to stand out from the crowd – even without an advertising budget?
Here are four easy ways you can do it, even if you're just starting out >>>
#1 Leave Your Own Comments on Virtual/Remote Worker Industry Blogs
It's time to showcase your expertise by posting your own name and virtual business on established blog sites.  We recently had a virtual team expert post a comment on our Virtual Team Intelligence Blog.  The information he posted showcased his expertise in the world of Virtual Team Building. By posting a comment, he put his name out there for others to see. Next time our readers want advice on managing virtual team meetings – he just may be the "go to guy" they think of.
Virtual Assistant Biz Tip: Select a virtual assistant blog article that you feel you can add value to.  Select a subject that allows you to showcase your expertise to businesses looking for virtual assistant services. Make your comment and be sure to post your name for all to see. Start with this article by telling us what ways you use to help your clients stand out!