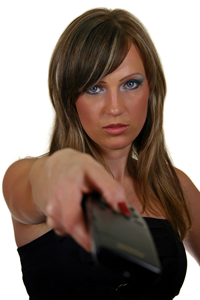 5 Signs that you're damaging your Online Business and Lifestyle!
Recently I saw a post on a small business online marketing forum.  It was written by an entrepreneur looking for a virtual assistant.  In an effort to expand her virtual team, she had recently started working with a new virtual assistant. How was it going for her?  Well, she didn't have too many positive comments at all.
She complained that she'd asked for a task to be completed – it had been done, but not to her full specifications.  She did mention she was happy with the outcome but that her exact instructions/steps had not been carried out.  She was asking others on the forum if this was a "red flag" or sign she shouldn't continue to work with the new virtual assistant.
What do you think? If someone doesn't follow your EXACT specifications to complete a task is that a "red flag"?  I'd be interested in your comments.
Here is mine… Continue reading →