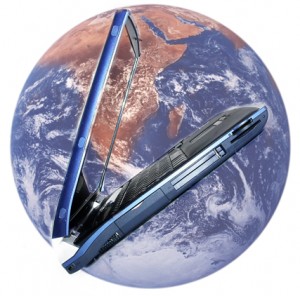 There are many advantages to building, developing and nurturing your virtual team.  Today I want to talk about just ONE of them.  And it is a BIGGIE!  So sit­-up and take notice. Imagine being able to travel anywhere in the world, with the full assurance your business will continue to operate without you physically being there.
To give you just a few examples…people like Bernadette Doyle, Melanie Benson Strick, and Virtual Team Intelligence, all have businesses that support the lifestyle of their choice. There are hundreds of people who conduct their business from wherever they happen to be – with the support of a virtual team.
To make a virtual team work for you there are a few foundational requirements.  Without them you may have a team, but it won't be functioning to full capacity.  If you really want to take a break without the worry, if you truly want to unplug with peace of mind, and if you really want to go offline and continue to make money there are some things that must be put in place.
Design and Implement Your Virtual Team Systems
To truly simplify your lifestyle to free you up, you need to simplify the way your business systems operate.  You need efficient systems in place to support your virtual team.   Your objective should be to automate your business and systemise the things that need to happen.  There are many areas you can do this but how about this as a start?
When a customer or potential client first visits your website (or comes in your door) what happens next?  Is it you having to follow­-up and respond?  Do you have a standard reply or perhaps an automated series of messages?  Think about it for moment.  This is one area that could be fully automated or systemised.
Provide the Right Resources and Empower Your Virtual Team To Make the Decisions that Need to Be Made
So does your virtual team have access to what they need, in order to get the job done in your absence?  Actually, this again comes back to the systems you have in place…your standards and requirements, where files are kept, your customer intake processes, promotion plans etc.  It's all about your online team having access to the right tools and information.   When your team has access to the right virtual tools and information, that then makes it easier for them to make decisions on your behalf.   Then of course you need to EMPOWER your key team members to make decisions while you're sipping your cocktail in the pool.
Hire the Right Virtual Team Members
You need to have the right people – people who are highly skilled and people you can trust.  It's all about trusting in your people enough to know they will take care of your business like your business is their own. Now, people like that take some effort to find.  But they ARE out there.  I know because we have found some fantastic people that work with us.
If you're interested in the system we used to find our perfect fit virtual team members – then I have some great news for you.  We have a system to help you find virtual team members and we're about to share it with you.
For more information about that…register your details here.