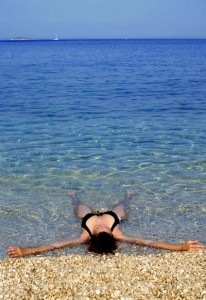 [TRUE STORY]  Jane lived in Brisbane, she worked as a piano teacher, but her passion didn't lie there.  Jane also participates in a volunteer ministry helping people to have a better life now and a better hope for the future.  Jane decided she wanted to travel to Malaysia and settle there for a while, with the goal of helping as many people she could in that country. Wow!  That's a big dream right?
Oh, Jane is not a rich lady!
So how could she afford to just up and move to another part of the world – volunteering to help people without any government, organisational or financial assistance?   Short Answer:  She started to work online from her home office.
Have you ever wanted to travel to and stay in exotic destinations, but haven't known just HOW you can do it.  Did you imagine yourself having to "scrimp and scrape", limiting your food intake (I HAVE actually heard of people doing that), staying in rubbish accommodation and or waiting on tables just to make ends meet?  How do you imagine you could travel and work online from anywhere in the world? Continue reading