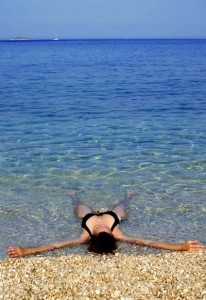 [TRUE STORY]  Jane lived in Brisbane, she worked as a piano teacher, but her passion didn't lie there.  Jane also participates in a volunteer ministry helping people to have a better life now and a better hope for the future.  Jane decided she wanted to travel to Malaysia and settle there for a while, with the goal of helping as many people she could in that country. Wow!  That's a big dream right?
Oh, Jane is not a rich lady!
So how could she afford to just up and move to another part of the world – volunteering to help people without any government, organisational or financial assistance?   Short Answer:  She started to work online from her home office.
Have you ever wanted to travel to and stay in exotic destinations, but haven't known just HOW you can do it.  Did you imagine yourself having to "scrimp and scrape", limiting your food intake (I HAVE actually heard of people doing that), staying in rubbish accommodation and or waiting on tables just to make ends meet?  How do you imagine you could travel and work online from anywhere in the world?
Well, the key here is to STOP imagining.  Working online and travelling is easy if you just know how to do it. There are heaps of legitimate online work opportunities available.  I'll have more true stories to share with you in future articles, but for now, let's use Jane's case as an example for you to learn from.
What services can I offer online?
As mentioned at the outset, Jane was a piano teacher.   BUT she also knew that she had super fast and accurate typing skills.  You need to consider what skill sets you have. Think outside the box. It maybe something you're not using right now.  But think about the things you're really good at. Then ask…can this be done online? If you're not sure, then it's time to get some good advice. Something that you think couldn't possibly be done online, just maybe possible. Everyday there are new technologies available to support the growing trend of working from home.
Who will buy my services?
Jane found a number of organisations that are eagerly looking for good, fast and accurate typists. She did her homework and found a client on an online freelancer site.  That gave her a start. Then I met Jane at a party and got talking. With the right advice (from yours truly 🙂 she doubled her price and got a great new client to ensure she has repeat business with the right pay. This gives her the security knowing that she has ongoing work, while she fulfills her dream to volunteer overseas. My advice to you is to do your research and get some good advice from people who have paved the way already. Better to learn from others than make a bunch of costly mistakes yourself.
What equipment do you need to provide online services while you travel?
In Jane's case, she needed to set up her technology so she could travel and work online. She also needed the correct transcription equipment.  What will you need to provide your online services? You may even need to invest in some additional training to make sure you are completely up-to-date with the industry you're opting to work in.  Again, do your research on what resources, equipment and set-up you will need.
So what about Jane now…
Jane continues to works online from Malaysia providing transcription services for clients in Australia, US and UK. She regularly travels back to Brisbane to catch up with friends and family.  She is a great example of someone taking their current skills and making them work online.
What a wonderful experience!  What an amazing opportunity!  And it is available to you too.  You too can start working online from the comfort of your own home office.  If it's the work from home lifestyle you're looking for OR the travel lifestyle it can work for you.
Want to get started – then it's time to get clear on the services you plan to deliver and start letting people know what you're offering!