Working virtual
Right now, for just a moment, stop working and take a look around you?   Where are you right now?  Right now, what can you see, what are your surroundings?  Are you inspired?
If you're not in an inspiring environment right now, what's stopping you?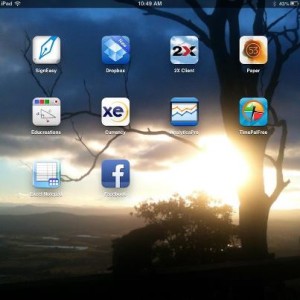 With the freedom of working in your environment of choice, you have the power to make every day new, inspirational and exciting. The introduction of mobile applications has made connecting where and when you want even easier and fun.
Working virtually is becoming easier and easier every day. We have been working online from home (and other locations) for over 10 years now.  We've been enjoying the freedoms of working while traveling and the wonderful blessing of not being tied to a desk.   Are you taking full advantage of the mobile applications especially designed with mobile virtual workers in mind?
Here are 10 of the many mobile apps that we use in our day-to-day online work lifestyle. Enjoy working virtual, embrace the benefits and have fun! Continue reading →
5 Ways to Tell If Your Job Is Toxic and What You Can Do To Turn Your Life Around
If you get that old dreaded feeling in the pit of your stomach every time you head off to your workplace for the day – it could mean your job is TOXIC.   Check out these 5 signs your job is toxic.  Do any of them describe your current work environment?
The Daily Commute in Stressful Traffic
Bumper-to-bumper…you're on the freeway (or so it's meant to be) travelling at a snails pace, while your mind is going at 100miles an hour. That frustrating feeling being stuck in traffic sets in.  No way out!  Then there are the buses – the timetable, the rush, the squeeze, the pressure to get to your workplace on time.  Those stress levels are killing you right?
>>>Work From Home Virtual Assistant Solution: Commuting eliminated. Traffic Stress eliminated.  Walk from home to your office in a few minutes! Continue reading →