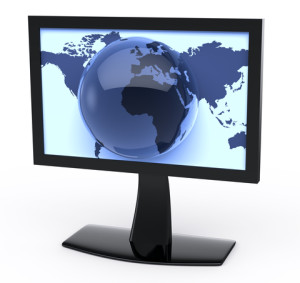 Creative virtual team leaders are coming up with new virtual team building ideas to encourage their remote workers to work more productively together, build trust, collaborate and develop a sense of identity as a collective group.    Popular team building games can be easily adapted to become "Virtual Team Building Games".  Just by getting creative and using your every-day virtual collaboration technology you'll be able to facilitate fun virtual team building games with your virtual employees and remote workers.
Business Management Quiz becomes Fun Online Virtual Team Building Game
Here is an idea of how a simple team building activity can be turned into a fun virtual team building game online.   What's more, it's free!    We are going to take a typical business quiz and turn it into a real virtual team building activity that will …
Bring members of your virtual teams together in a fun and relaxed way
Encourage virtual employees to connect more regularly using online collaboration tools
Help your virtual team employees to learn more about working virtually, cultural differences and improve their overall business general knowledge
What's great about this virtual team building activity is that it is so adaptable.   The timing and quiz topic can be adapted to your specific virtual team dynamics and needs.   Depending on what you would like your virtual team to "take-away" from the virtual team building activity you can adapt the timing, the team allocations and subject matter accordingly.
What you'll need to play this virtual team building game …
An online meeting room where your entire virtual team will gather
If you have an established virtual team, you are likely already using some type of virtual meeting collaboration tool.  If you are not yet using an online meeting room (where everyone can meet in the one place together) I recommend you click here to find out more about how to set-up and online meeting room.     An online meeting room is the #1 essential tool to encourage virtual team collaboration.
All virtual team members will need access to online communication tools
The team will use every-day virtual team technology and communication tools to communicate with each other.  It depends on how your virtual teams usually communicate.  As the virtual team leader you can choose to have the team/s use the same technology they would usually communicate with, or if you want to encourage your team to try different collaboration tools there are options like Google Hangouts, Yammer and mobile devices with chat applications etc.   An excellent list of online communication tools has been compiled here by Mashable.
Virtual Team Quiz questions.
You can adapt the quiz questions to suit the topic you want your Virtual Team to focus on.  The quiz can also be adapted to the purpose of your team building activity.   Is the activity just for fun – a "water cooler" or "ice-breaker" team building activity?  Do you want the team to learn about different cultures represented in the virtual team?   How long do you want the session to be?  How difficult do you want the questions to be?  What do you want your virtual team members to learn from the game?    Quiz balls at businessballs.com has some excellent ready-made quiz questions and answers you can use.   Their site provides a whole range of free team building games, quizzes and puzzles that can be easily adapted to the online virtual working world.
How To Play The Virtual Team Building Quiz Game
Once the team has met together in the online virtual meeting room, the game facilitator divides the virtual team up into smaller groups of 3-4 people.  If you only have a small virtual team then virtual team members can play in twos or as individuals, though working in teams is the ideal scenario if you want to encourage communication and build trust within the virtual team.  When breaking up the group, take into consideration personality, language and cultural differences.
Present the quiz questions on the screen with a visible time limit (make the time limit reasonable but challenging).  Depending on the amount of time you have, the questions can be presented one-by-one, in topic groups or all at once as a list.   The teams confer with each other using the virtual communication tools to come up with their written answers.   When the timer runs out it's "tools down".   The virtual teams present their answers and the team with the most correct answers wins.
To add a feeling of urgency and excitement to the activity use music and an online countdown clock with alarm.  The website , "Class tools" has an excellent free online countdown timer tool with built in soundtracks that will add an exciting sense of fun to your virtual quiz session.
If appropriate, give a prize or reward out to the virtual team that wins.  By playing a quick, short version of the game before your weekly virtual team meeting you can also turn the quiz into a virtual team tournament with a tally board.   At the end of 3 months you can host a virtual happy hour for the virtual team that wins the most tally points.
It's all about making the virtual team building activity fun and allowing your virtual team members to connect with each other – ultimately you want each individual remote worker to identify with the virtual team as a whole – to not feel so remote, unsupported and isolated from the other virtual team members.   You want your virtual team to enjoy working with each other, trust each other and get creative with each other.
Click here if you Want more "Virtual Team Building Activities"?