Outsourcing and Offshoring
Firstly, I would like to clarify, we are not against outsourcing to India or Asia – outsourcing online jobs to India and other places offshore can be a very fruitful experience – some of our best work is done via outsourced workers.
Whether you lead a Virtual Team or you operate an online Virtual assistant business you can greatly benefit by outsourcing online. Outsourcing online can save you a lot of time, money and effort. In fact, if you're clever about outsourcing online, you can actually increase your profit substantially.
Let me ask you, have you ever…
Hired a contractor from India and found that you were not happy with the result?
Wasted time and money and got no results for your outsourced project?
Had to pick up the tools yourself and finish the job?
You will be surprised to know that the problem is 90% of the time, NOT skills related – it is communication related. Let me make this statement and then explain it "just because someone reads or speaks English it does not mean they understand what you want". Continue reading →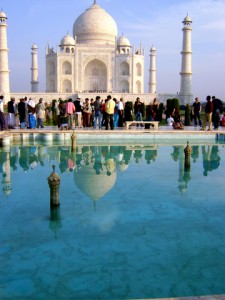 Have you ever wondered about expanding your virtual team by outsourcing some of your jobs to contractors in India?   Perhaps you want to expand your virtual team offshore while keeping costs low?
It was about 7 years ago when we engaged our first online contractor from India and I'm delighted to say that he is still working with us today.   That's not to say every outsourcing story of ours has a happy ending 😉 But from our experience, we have found that with the right online hiring methods, the right virtual team tools, and the right online interview techniques you can have success and profit from your virtual team.
Here are 9 virtual team tips to help you outsource some of your virtual team jobs to India ….
#1 Where possible use a recommended contractor
#2 If it's your first-time outsourcing offshore, consider using an online outsourcing website like … www.freelancer.com
#3 Ask to see 3 real life samples of their work. If they don't provide you samples don't be tempted to short-list them just because they are cheap and say they can do the work.
#4 Look at the feedback, comments and testimonies of past clients. Check their overall rating and how the contractor has responded to negative feedback (if any).