Here are 5 virtual team building activities you can do to boost your virtual office "happy".
How about introducing a little bit of  "real world charm" to your virtual office and virtual team building activities.  Here's why …  In a "typical office environment" you break down barriers and find out the real issues by going out and having lunch or coffee with your colleagues.  You'll either gossip or strategize about all the issues you're planning t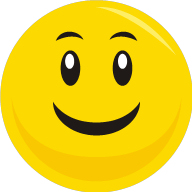 o solve.  Team building. while sometimes formally organized, can occur naturally with everyday face-to-face contact.
Then there's the office gatherings and celebration parties.  Here you have the chance to share, joke and show generosity to others.  A little time out, fun and laughter gets everyone feeling good!  All these activities help your people feel part of team with a common identify.
And of course the end of year parties, bonuses and rewards >> when real issues and true feelings are exposed!   Love em or hate em >> they all play a part in bringing a team together and building upon your business culture.  They are in effect unofficial team building activities.
So – let's go to the Virtual Team world.   How do you capture those moments and bring in a warm, happy culture into your virtual team working environment?  How do you adapt these typical "team building activities" into Virtual team building activities for your remote virtual teams.
 Here

are 5 virtual team building activities you can do to boost your virtual office "happy".
 1  Regularly Host a virtual office Happy Hour as part of your virtual team building strategy.  This is the time when your "virtual office doors are closed".  Give your team some fun time out.  Be careful about the time you select.  Think about where your key team players are based and how it will impact on your customers.    Close the doors and open the music.   In advance send out a bottle of champagne (champagne for breakfast, lunch or dinner is fine right 😉       Turn it into a party by planning some quick and fun online team building games.   The first time you do this, it may seem a little strange, so have some ice-breakers ready to get people interacting.  Personality quizzes are one way to get it started. A virtual office happy hour will be a virtual team building activity your remote team will never forget.
2 Send personal messages to your virtual team.   Even though you're busy, there is no excuse for not sending the occasional thank you note, expressing appreciation to your team.   When you use Snail mail to send a handwritten card,  that is perfect.   There's even a mobile application available that will handle the sending for you!
A simple email is great, but to really personalize it, you can send handwritten messages right from your IPad.   There are a number of applications available – just search on the word "Paper".   You can quickly prepare a handwritten note and send it direct to your team.   There are also online card sending options if that suits your style better.      If you still think you're too busy to do this small but important activity, then delegate it to an online secretary, who will be able to set up systems for you to make sure sending personal messages are quick and easy.
3 Send inspirational videos to your virtual team.   If you want to get your team fired up about an upcoming project or if you just want to boost morale.  Send out a surprise video message to your team members.  If you want to deliver the message to your virtual team live, you can do this in a virtual meeting room online.
A personal message always works best, but if you're short on time, www.Youtube.com has a huge selection of motivational and inspirational messages you can choose from.
4 Have an "online, virtual room" coffee with key virtual players.  Boost your virtual team morale by getting to know each of your virtual team on a personal level.  Invite them to join you for a coffee online (no matter where they are based in the world) using video conferencing facility.   Go the extra step and arrange a voucher for them at their local Starbucks >>>  http://www.voucherexpress.co.uk/verse/starbucks/.
When you send the invitation, make sure you include the video conferencing, or online room details.  Depending on what platform you use, you can invite more than one person to the coffee break.
5 Send thank you gifts and bonuses to your virtual teams.  There are dozens of online corporate gift sites online.   Very simple to select, order and have delivered.   If you don't have time for online shopping, then money or gift vouchers can work equally well – sometimes better!

Some of the virtual team building activities above require a monetary or time investment into your virtual office culture.  Building loyalty will save you long term on the cost of re­-hiring and re-training within your virtual team.     On the other hand, some of these virtual team building activities require only some extra thought and effort.  Depending on your budget and the amount of time you have as a busy virtual team leader, select the virtual team building activities that suit your virtual team dynamics.   If you have any other virtual team building activities that you recommend, be sure to comment below – we'd love to hear about your own team building ideas!