If you want to travel and work online via the internet there are a number of options available to you.  Here are just three ways (tried and tested) that will have you embracing the virtual lifestyle.  The virtual working way of life gives you the laptop lifestyle – freedom to travel while still earning a living via the internet.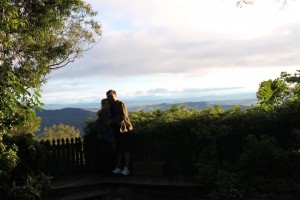 It's simple – just requires a little investment of either your money or time.  But believe me it is all worth it.  Being able to adventure around Australia, US, Vietnam, Ireland, Italy, Switzerland makes it a small investment with a huge reward!
#1 Blog Creation & WordPress Website Design
This is one of the most in demand virtual services we are seeing at the moment.  If you want to know how to create and set-up WordPress blogs for clients check out this awesome low-cost resource… http://howtoblogguideonline.com/. Once you've got the skills and resources you can put them into practice and earn money from anywhere in the world – as long as you have an internet connection!

#2 Provide virtual support services remotely online
Many online businesses are looking for virtual assistants to provide support.  Here is a list of virtual services that are in demand:
Online customer service
Social media management
Transcription
Web-design
Online Business Management
If you've got the skills, but not sure how to get clients for your virtual services, check out this programme, a step by step guide showing you how to get and keep new clients the quickest way possible:  http://www.onlinevirtualassistanttraining.com/new-virtual-assistant-clients/
#3 Set up an e-bay store
Setting up an e-bay store is a way to sell products online, while you travel.  Make sure you do your research first before investing in stock.  You want to be selling a product that's actually in-demand!  Do some product testing and check out your competitors.   It can take time to get it right but with the right product demand, you will make money online while you travel.  I recently met a couple who operate a profitable e-bay store.  They are traveling in China and are learning a new language at the same time.  Exciting stuff!
These are just three ways that you can enjoy the virtual work travel lifestyle.  It is very simple to do and many people are enjoying the work travel lifestyle.   Get the help and advice you need and get started today!   You could be on the next plane out to Fiji!