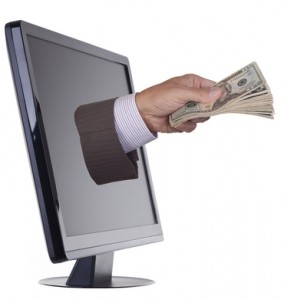 The second biggest pitfall on the internet is thinking you can setup a website and that business will automatically come to it.  You have to drive traffic to it – but that is a conversation for another article.
This brings me to the biggest single crime, the biggest waste of time and money that is done on the internet and that is the WORDS you put on your website.  I have worked in this area for so long, and I see people time and time again put so much energy into the look and feel of their site, but when it comes to the words, well, that is the thing glossed over.
Why is the copy on your website important to getting new clients for your Virtual Assistant business?
Here is what good copy can do:
Can differentiate you from your opposition
Motivate a client to "start the conversation" with you
Help a client decide they need to outsource
Build trust in your brand
And most importantly, it will

teach

them
In future articles, we will discuss how you as a Virtual Assistant can build a Unique Selling Point that will get people emailing or calling you for your services.  This article we will focus on my most hated page, the SERVICES page….What is that anyway?
Let me ask you a question – when you buy a jacket what moves you to buy it?  If you received a catalogue from a department store that said XYZ Department store, this is a little about us.  Services – leather jackets, suede jackets, ladies jackets, mens jackets – would you think – "wow I need a jacket I might go down there and see what they have".
No, they don't even have the specifications of the jackets, they just have pictures and prices (and maybe brand names) – Why? Because they appeal to your emotions through your eyes (and through branding – that is another topic also :-)).
Now the problem with selling Virtual Assistant Services is, there is nothing emotional about purchasing them.  On the other hand, we are an expense, and in this economic climate expenses must be reduced – right?  Wrong! If you create awareness, identify with their needs, touch on their pain you will create the need and desire for a solution – then you can offer them one.
Now lets say you have a services page like this…
We do:
Typing
Document Formatting
Phone Answering
Email Checking
Website Development
You may have even gone to the trouble of detailing those services. But what is that telling the client?  Nothing.  Instead of talking about Typing, identify what your target market needs.  How about:
Struggling to get your proposals out on time?
Wasting hours at the computer typing instead of spending time closing deals?
Instead of talking about Document formatting, how about this:
Want to set yourself apart from your opposition?
Want a presentation that will win more business?
Want your business to look more professional?
These are minor examples and they are dependant upon your skillset, your target market and their needs and wants.
The point is, identify the problem before offering the solution.  If you spend time understanding what your clients are feeling and communicate that, and then convince them you have the solution – they will buy from you – I guarantee that.
We will be expanding more on this topic so make sure you are on the Work From Home Tips List.
Also, lets get some dialogue going on this by commenting below.